EIFS & Stucco Inspection Services
Knoxville Area Commercial, Specialty, & Home Inspection Services
EIFS Siding Inspection Services
This popular type of "synthetic stucco" siding is typically made from multiple layers of wood sheathing, foam insulation panels, mesh, and synthetic finish coats. The foam panels provide extra insulating value. This adds about 25% more insulation value than other types of siding. Therefore, its name: EXTERIOR INSULATION FINISH SYSTEM (EIFS).
It's a great product with a classy look, but there is a caveat. All EIFS manufacturers stipulate it should be inspected by an EIFS certified inspector every 3 to 4 years. The purpose is to look for changes caused by temperature, moisture conditions and aging. Even if properly installed, hairline cracks and gaps may appear and allow moisture to migrate behind the surface into your wood wall framing. 
The good news is these normal cracks and gaps can be easily repaired by a certified EIFS repair contractor for a nominal cost if the inspection schedule is maintained. Best Choice Inspections will provide a detailed, quality report for your repair contractor to use as a guideline. We can even give you great contractor referrals upon request. If hidden damage is minimalized, then EIFS will last for many years!
How we measure for hidden moisture
Typical EIFS installation diagram
Hard coat stucco siding inspection services
This attractive siding has basically been installed the same way for thousands of years. In the last 100 years, it has been adapted for wood-framed wall construction. Previously, it was applied over brick, concrete, or stone. The advantage of this siding is that it is more forgiving for moisture damage inside the wall framing behind it. The product dries naturally faster than EIFS siding.
Hard coat stucco should also be inspected every 3 to 4 years by a certified stucco inspector. It can develop cracks and gaps that allow moisture into the wood framing similar to EIFS. But if properly inspected and maintained, it can last for 75 to 100 years. Best Choice Inspections uses the moisture probing guidelines provided by the Exterior Design Institute for all our EIFS and Hardcoat Stucco inspections. So you can be confident if moisture is there, we'll find it!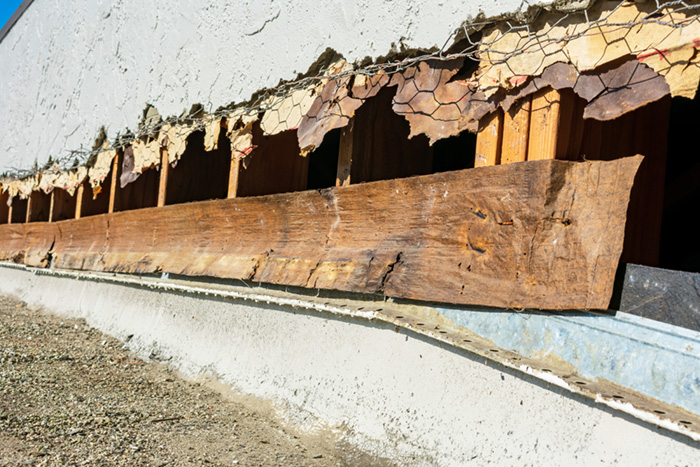 This homeowner skipped their stucco inspections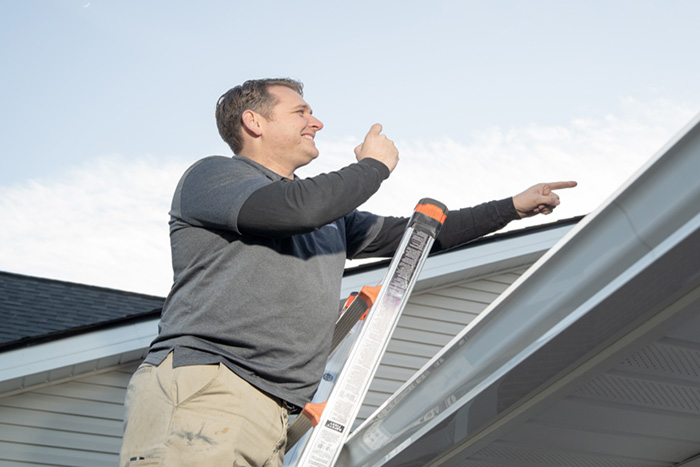 Certified EIFS Inspector Jon checks stucco chimney
Our Service Area
Best Choice Inspections offers home, commercial, and specialty inspections for the Knoxville, TN Metropolitan Area. Our service area includes Maryville, Oak Ridge, Loudon, Lenoir City, Kingston, Oliver Springs, Clinton, Andersonville, Maynardville, Rutledge, Jefferson City, Sevierville, Pigeon Forge, and Gatlinburg.
We also inspect historic homes/estates in Sequoyah Hills, Fourth & Gill, Forest Brook, Bearden, and Old North Knoxville.
*Please call 865-224-6378 for terms of price match.